Travel Right Falkirk has been designed for employees of Falkirk organisations. You will be rewarded for walking, running and cycling as part of your commute, or just to stay active and well while on furlough or working from home. Points can be redeemed for a whole host of vouchers or donated to charities or community groups. BetterTickets can be earned in the Autumn and Spring Challenges and enter you into prize draws.


Taking part is easy!
Tap Join Now in the app and use your unique referral code provided by your business. You can always add this later but you will not be able to earn certain rewards until you enter the referral code - tap here for more information on referral codes.
Take the short baseline survey.
Start tracking your walking and cycling using your app.
Tap the arrow in the top right of your app to record your activities on the activities menu or select automatic tracking (which is toggled on in the below screenshot). Don't forget to complete the baseline survey for extra points!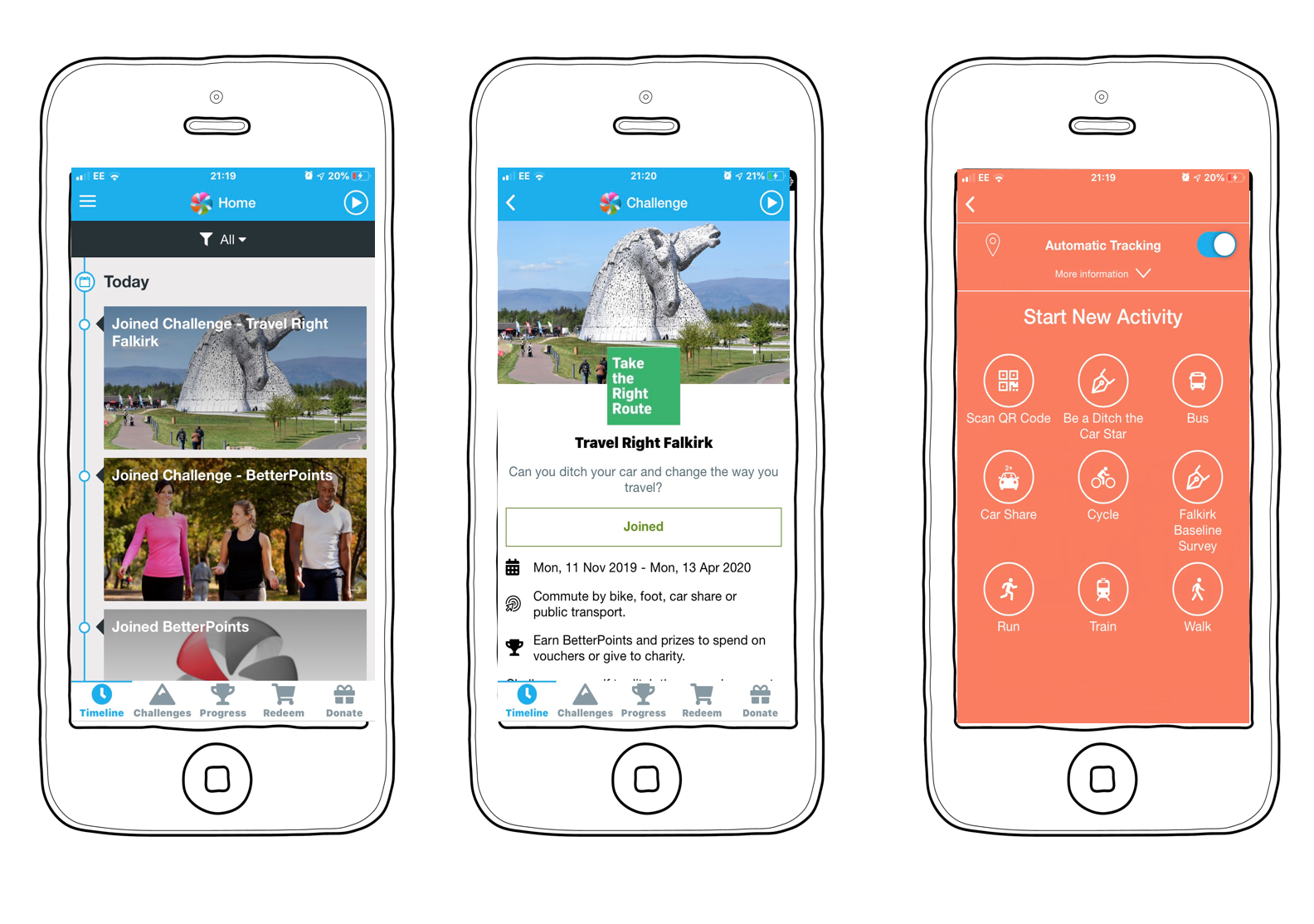 What Rewards Can I Earn?
Baseline survey - Unlock a higher points rate by completing the baseline survey in the app. Please complete this short three-minute survey straight away.
Walking, cycling and running - Earn 25 BetterPoints for each journey of at least half a mile that you do on foot or by bike, up to four per day.
Ditch the Car Star - Share a story via the app about how you have changed your behaviour from commuting regularly alone by car, to more active means of travel and be in with a chance to win our monthly prize of 25,000 BetterPoints.
Refer a colleague - Earn 500 BetterPoints for you and a colleague when you refer someone new to the challenge. You can refer up to five people to earn these bonus points.
Bonuses - lookout for bonus themed walks and activities in your timeline to earn medals and prizes!
Terms & Conditions
This challenge is for employees of Falkirk organisations.

If you need any assistance using the app, please visit the help section in the side menu of the app.